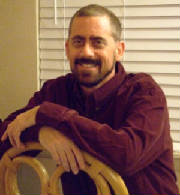 UPDATE: My memoir, What Didn't Kill Me Made Me Stronger: How I Found Hope While Surviving Diabetes, Vision Loss, and Organ Transplant, has been published! It is about my life as a Type 1 diabetic and my life as a former diabetic after a kidney/pancreas transplant in 1998. Because of everything I've experienced, I share life lessons I learned, with some humorous situations included. Along the way I found the hope I needed to pick myself up after being knocked down. It's an inspiring story–with plenty of rollercoaster highs and lows along the way. It is the FIRST book to illustrate the life of a kidney/pancreas transplant who loses the kidney and later recieves from from a living non-related donor. What led my donor to make her decision to give me a kidney is a story in itself!
I've always been a writer–I just didn't always know it. Creative people often have to give themselves permission to do what they were born to do. We have to carve out a little time for ourselves to let our ideas become form. When that happens, something divine (God, the higher self, or whatever you prefer to call it) moves through us and we often surprise ourselves. There is no joy quite like standing back, admiring what you've done, and saying "I really did that."
From an early age, it was apparent that I had artistic talent. I could sit and draw for hours and was often the "class artist" in grade school. As is often the case, high school and then college made demands on my time. Though I majored in Advertising at the University of Arkansas (graphic art would have been a better choice) I had to work to support myself. Other than graphics classes and art electives needed for my degree, creativity was not a priority.
A few times during my twenties, I temporarily focused on writing. This was before I owned a personal computer and I wrote in notebooks. But I never did much with it.
What was happening during that restless decade, was a sort of boot camp for a future writer. Living in some large cities, working at a wide variety of jobs, and meeting all kinds of people gave me a firm foundation to write fiction—especially humor. A natural curiosity about other cultures and lifestyles has made it fairly easy for me to create quirky, off-beat characters. I've always been drawn to interesting, out-of-the-ordinary types of individuals. That's pretty common for writers, artists, and most creative people. Maybe it's because I try not to judge.
Life provided me with a pretty intense story of my own to tell (click the About Me tab). Do you have a survival story to tell? My inspirational site WhatMakesUsStronger.com is for you. It will be a forum where people who have been through a crisis can share their success stores and advice to anyone in a crisis.
Please explore the rest of my site.
Jim